FULL TIME FOREIGN TEACHER POSITIONS AVAILABLE
发布时间: 2020-04-26 15:55:34 作者:本站编辑 来源: 本站原创 浏览次数:
Hebei University (HBU) is a key comprehensive university which is co-constructed by the Ministry of Education of PRC and the People's Government of Hebei Province. It is also one of the first-level universities participating in China's construction plan of national first-class university and world-class disciplines, with strong support from Hebei provincial government. It is located in Baoding, a well-known historical and cultural city, adjoining Xiong'an New Area.
Basic Qualifications
1. The applicant should love Chinese culture and have passion on Chinese higher education, should comply with the laws and regulations of China and have good working ethics, professional skills and conducts, as well as good teamwork spirits;
2. Native speaker of the target language, or target language as first language;
3. Having more than 2 years relevant teaching experiences;
4. Age under 60 with good health conditions.
Job vacancies and detailed requirements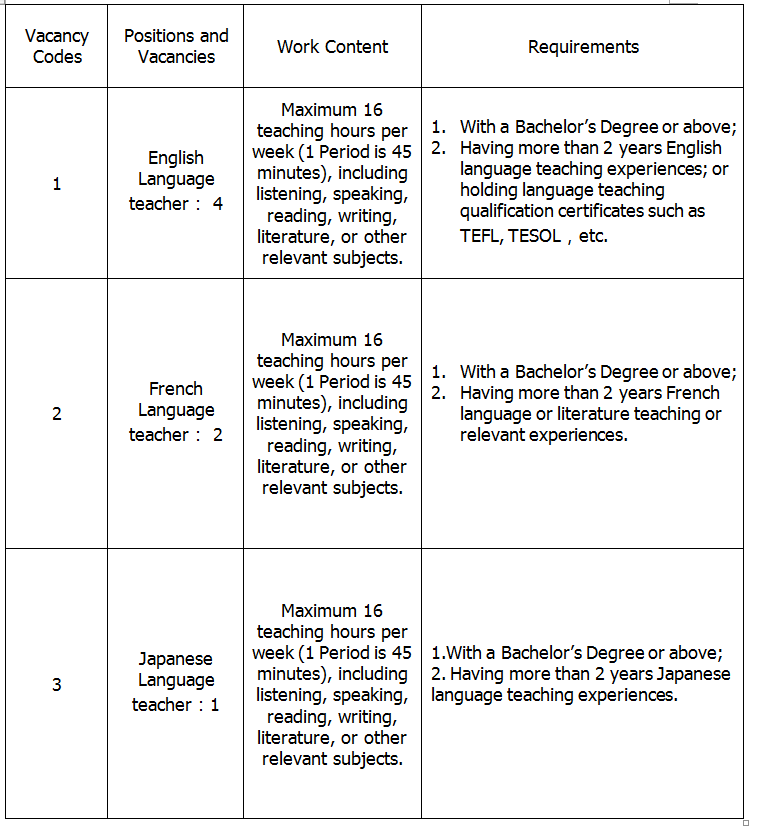 Treatments
1. Monthly Salary: Bachelor degree holders 7000 RMB per month; Master degree holders 8000 RMB per month; PHD degree holders 9000 RMB per month (before tax). Salary standard could be adjusted within limited amount depend on the level of teachers working experience.
2. Accommodation: Provide free well-equipped teacher's apartments,meet for basic daily needs.
3. Airplane ticket: Reimburse one single-trip airplane ticket to the teacher's nation of origin each semester,OR reimburse one round-trip airplane ticket to the teacher's nation of origin each academic year (or the equivalent amount in RMB).
4. Others: travel allowance;health check fees and residence permit application fees covered under the valid employment contract period.
Application Open Session
From May to September,2020.
How to Apply
Please contact us via email within the application opening time.
Email:gjhz@hbu.edu.cn
Contact: C.C. Wang (0086)-312-5079722
Leslie Liu (0086)-312-5079606
Attachment:Checklist for working permit application for foreign teachers
附件:
1、申请来华工作所需材料(中英文版).pdf